29 Google SERP Features and Updates for SEOs
Filter By
Google SERP features are any new additional property added to the Google Search Engine Results Page (SERP) that was not there in the traditional organic results page. The best examples for SERP Features are: Rich Snippets, Knowledge Graph, Map Pack, etc.
What Are Google SERP Features?
SERP Features are enhancements within the traditional search results page that are intended to give users vital information in order to fulfill the search intent. 
Google has been expanding the list of its SERP features over a long period and more new SERP features can be expected in the coming days. If you want a list of all Google SERP features, you have come to the ultimate resource.
Google has once again acknowledged that its search engine is dearly dependent on the users and the content they create online for survival.
In a new SERP features update, Google is asking users to not to consider its search suggestions as the best result as its database lacks quality resources on the topic or the query entered by the users.
Google Site Names Now Available for All Languages (September 2023)
Google now displays site names in all languages, which was previously limited only to English, German, Japanese and French.
This feature was made available for select languages on mobile devices in October 2022 and expanded to desktop in March 2023. With the current update, it is available in global languages across desktop and mobile devices.
The search engine giant says, "We're happy to announce that site names are now available in all languages where Google Search is available, on both mobile and desktop." Google also notes that this global language support started rolling out over the last few weeks and is now complete.
When Google shows a page in SERPs, it displays the name of the site the web page comes from. This is what a site name denotes in this context.
Here's how it looks.
Don't confuse site names with title links. Title links are specific to individual web pages, while the site name applies to the entire site.
Site names on Google search are supported for domains (for instance, yoursite.com) and subdomains(for instance (blog.yoursite.com). However, this doesn't apply to subdirectories (yoursite.com/resources).
Google Launches the Perspectives Filter for Mobile Search (June 2023)
Following Google's announcement in May 2023, the perspectives filter for mobile search is now officially launched in the US.
In contrast to standard SERPs, the perspectives filter offers a blend of videos, social media posts, news, forum discussions and more, related to the search query. This feature offers users an alternative approach to obtain relevant information on a specific topic on various grounds and make well-informed decisions.
Top content types on the perspectives filter include
YouTube Videos
Tiktok Videos
Reddit Posts
StackOverflow Answers
Tweets
Quora Posts
Instagram Posts
Forum Discussions
Blog Posts
News Articles
So, how do you get your content to appear in Google perspectives?
Feature your content across platforms like YouTube, Reddit, Twitter, Instagram, Quora and others that are likely to appear in the perspectives filter.
Optimize your images and videos for both social media and blogs so as to boost user engagement in all potential ways.
Drive social signals for your posts, including likes, comments and shares.
As Forum discussions also make it Google perspectives, make sure you take part in such discussions on platforms like Quora and Reddit, and post your content in relevant spaces out there.
Google's Blue Highlight Expands to People Also Ask Section (April 2023)
Google's blue highlight, which was previously available only for the content that appears in featured snippets, is now visible in the People also ask section.
These blue highlights make the content easily visible for the users when they skim through the search results. This improves the probability of users clicking on those results to explore more about the topic.
Google Unveils 'Reviews aren't verified by Google Search' Icon (March 2023)
Google now displays the 'Reviews aren't verified by Google Search' icon for review snippets that show up in search results and also within knowledge panels in the UK and certain parts of Europe.
Unverified online reviews often raise suspicion for users and they may end up not choosing to visit the site in question.
Try to get the reviews for your business verified by Google in order to earn the trust of your potential customers.
Blue Highlighting of Content in Featured Snippets (March 2023)
Google has rolled out blue highlighting of content and a larger font size for featured snippets in paragraph format.
This experiment actually dates way back to September of 2022, where the highlight showed up in both blue and yellow.
The blue highlight SERP feature seems to be applicable in most cases for paragraph snippets. However, the previous version still shows up in some cases too, especially when appearing in knowledge panels.
On mobile devices, featured snippets in paragraph format appear bold alongside the blue highlight.
Google Introduces Bard in Answer to Bing AI (March 2023)
The emergence of human-like generative AI chatbots, including Open AI's ChatGPT and Microsoft's Bing AI has taken the internet by storm. These AI chatbots make online search more conversational and generate easily digestible capsules of content that answer complex queries.
So, what is Google's response to the AI revolution? Bard AI.
Google unveils Bard to bolster its presence in the AI space while showcasing superior dominance in the search engine market.
Powered by Large Language Models (LLMs), Bard AI aims to provide an enhanced online search experience to users.
Functioning as a standalone web page, Bard comes with a question box beneath which it will generate responses to user queries.
While AI is still in the initial phase, Google admits that there are potential limitations and also that the responses may not always be right. However, we can expect upgrades and enhancements over time.
Bard is rolling out in the UK and US for the time being and will be expanded to many other countries shortly.
With the AI competition getting more aggressive among the big shots, Google is likely to integrate AI capabilities with the search engine. And that, beyond doubt, will make a significant SERP update.
Google Shows People Cards on Mobile Devices (February 2023)
Google now displays people cards on mobile devices in the United States. While this SERP feature is something new to the U.S, it has been available in India and a few other countries for quite some time now.
However, there is no specific pattern for the appearance of people cards. It may either show up at the top of search results where it can be noticed at once or at the bottom of the SERP.
Alternatively, these cards may also show up as a carousel where you can discover all the details available about a person in one click.
Google Rolls Out Continuous Scroll for Desktop with Small Variations (December 2022)
The continuous scroll feature, which has been available on mobile since October 2021, is now available on desktop with certain variations, especially for some e-commerce-based queries.
It looks like this.
While Google showed the infinite scroll for desktop with the see more tab in May 2022, it currently shows the More Results button at the end of the scroll.
With this feature, desktop users don't have to toggle between pages to find more pages relevant to their search on Google.
New Scrollable Feed Functionality in the Images Tab (November 2022)
Google has now launched new scrollable feed functionality in the Images tab.
This new functionality is quite similar to what is already available for the Image Pack, Product Carousels and images in the People Also Ask section.
The display in Images is now a bit different with a sleek design that makes scrolling through image results more enhanced and functional.
Featured Snippet Bubble Links Made Available Internationally (June 2022)
Google appears to have launched Featured Snippet Bubble Links internationally. This SERP feature was previously available only in the US. However, these bubble links are often Wikipedia links or internal pages of the website that makes it to the featured snippet.
For example, here's what I got when I made the below query on Google.
Now, the content that appears in the featured snippet is an extract from a web page about inflation on The Economic Times website. The bubble link (on the term Wholesale Price Index) leads to another web page on the same website.
Highly Cited Label in Search – April 2022
Google has announced the rollout of Highly Cited Label for its top stories results to help users access the content from publishers who are cited by other news organizations.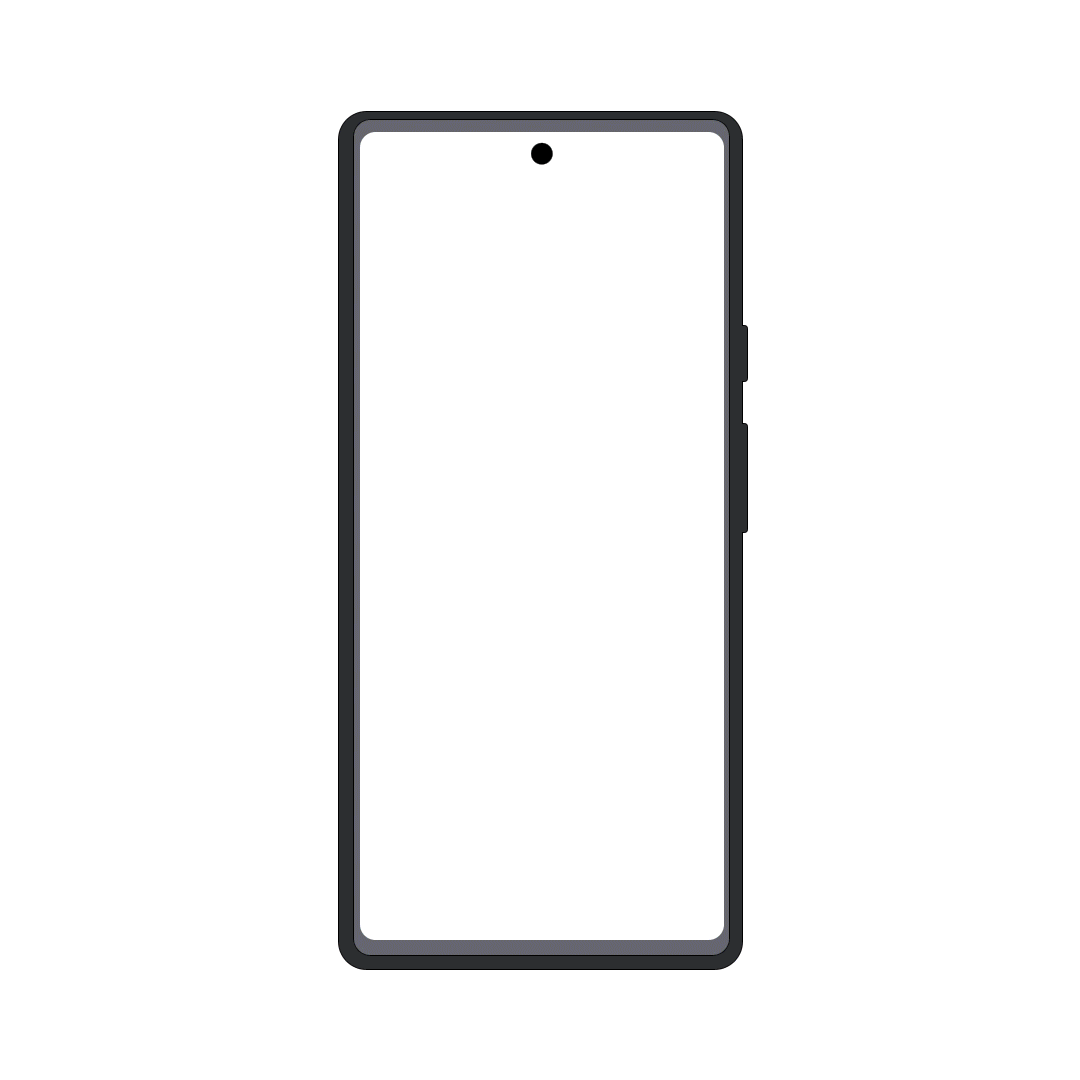 This is part of Google's larger initiative to thwart miss information from spreading through the search engine. 
The feature was launched on April 2nd, which is celebrated as the International Fact Check Day, but it's currently limited to the US region. However, Google has confirmed the global launch of the feature in the coming days.
More About This Page – April 2022
This feature is more aligned with the commitment of Google to show trustworthy websites on the top of the results. 
When a user searches for any information that directly or indirectly impacts the person's life, Google wants to make sure the results that show up are trustworthy. That's essentially why Google quality rater guidelines give such impetus to E-A-T.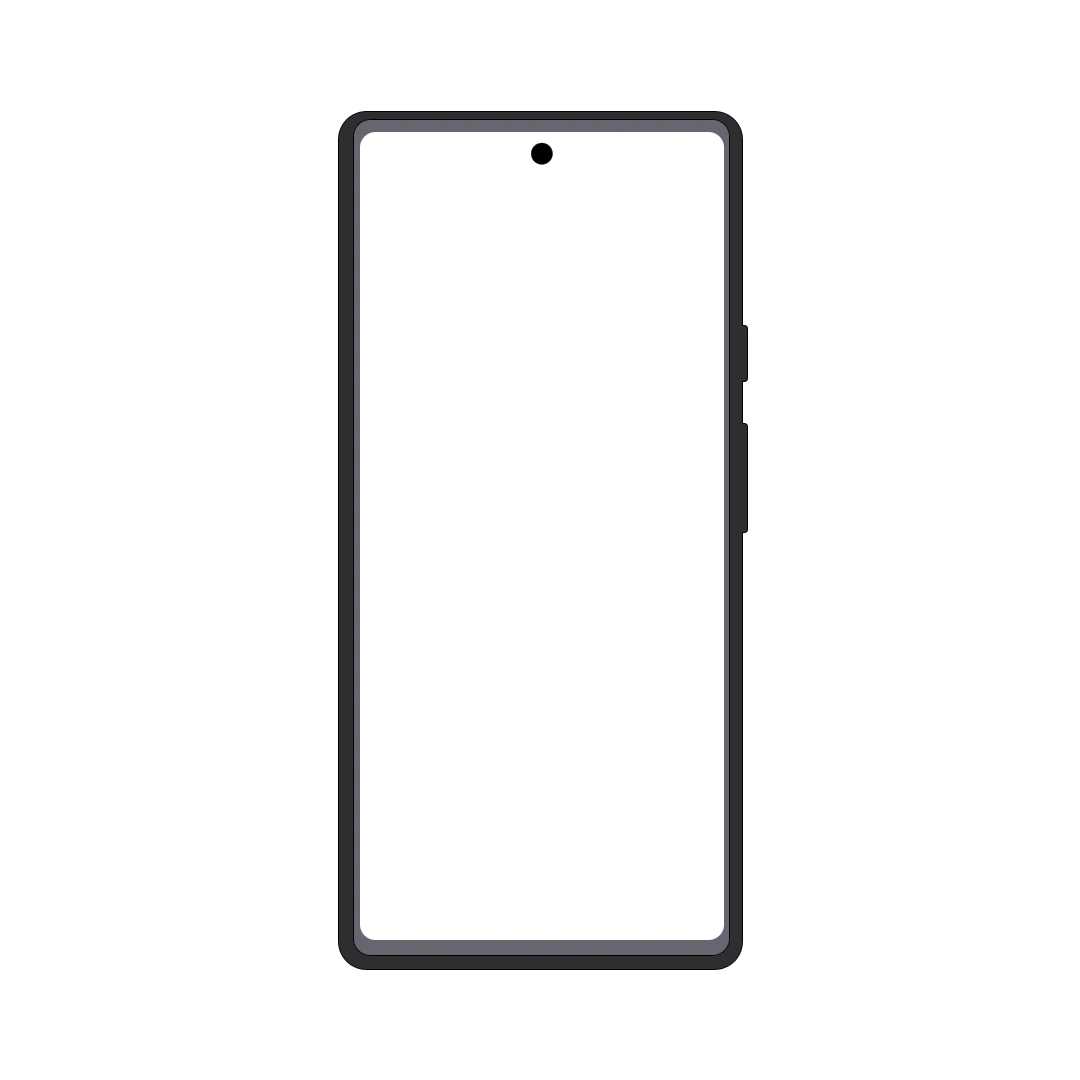 However, Google is now giving the option for the users to check the credibility of the websites. Now, when a user clicks on the About this Results three dot symbol, the person can see more details about the website that's presenting the information and also other search results that provide more context to the query used for the search.
Google Introduces New Mobile Search Feature: People Search Next – January 2022
Google has introduced a new SERPs feature in its mobile search results called "People Search Next". The feature is intended to help people find popular next searches based that are closely related to their search query.
The People Search Next feature is not a replacement for any other Google search feature, rather it's an additional feature like People Also Ask, People Also Search For, Refine This Search, and Related Searches. 
The feature is currently introduced in the US for English-language based mobile searches.
Here is an example of how it looks:
As you can see, the People search next feature appears just above Related searches. Its position in the Google mobile search results seems to be at the bottom of the SERP.
Google confirmed  that People search next will appear whenever it senses what might be a helpful next search.
Full-Width Auto Complete Suggestions – December 2021
Google has officially launched the new autocomplete search suggestion box for queries that it deems fit for it. 
This new updated SERP Feature comes with an additional column featuring people also ask and people also search for.
According to Search Engine Land, Google in addition to this feature is also testing a new edge to edge autocomplete interface and a few other full width elements for desktop results.
This is another test where you can see the featured snippet in full-width and the shopping results appearing below it.
Google Rolls Out New Map & Local Interface in Search – December, 2021
Google has confirmed Barry Schwartz about rolling out a new local pack and map design in Google search results for desktop.
The new design will now move the map the right side of the local search results.
A Google spokesperson said that this change is being rolled out to provide a better experience to the users.
With the current interface been rolled out, when users search for businesses nearby, they can see local results on the left and a map on the right.
Below is a screenshot of the new design that shows the map on the right side of the local search results.
This is tole old design where the map is the top and the local results appear below the map.
Google has been testing this new design for several months now. If you see a lot of traffic and business from the Google local results, you may notice changes to that traffic now. 
The local results are now higher up on the desktop search results and the map is now being replaced from the top of the page to the right side.
Google Confirms Changing the Way it Create Titles for Search Result Listing – November, 2021
Previously, Google used to consider the search query entered in the search box while generating the title of the search result snippets.
But now Google has confirmed that it has introduced a new system to generate titles for web pages.
It will no longer consider user query while making the titles.
It will now make use of text that humans can visually see when they arrive at a web page.
Google is now specifically considering the main visual title or headline shown on a page. This is the content that site owners often place with the H1 tag or other header tags.
Google said that in 80% of the search results, the HTML title tags are still the primary way it produces titles, however, this new change was introduced to produce more readable and accessible titles for pages.
Google also added that in certain cases, it might add site names wherever it is seen as helpful and in other cases, it might select the most relevant portion of a title when encountering an extremely long one.
Google took the initiative after it received feedback about titles not making sense.
If you've noticed changes in your CTR from the Google search results, it may be due to these changes. This new change has resulted in titles that are more readable and preferred by searchers.
Google Autocomplete is Now Full-Width – September, 2021
Google has been testing the full-width auto complete feature for a while and now it has been officially integrated as one of the SERP features. 
Auto complete feature has been one of the most time-saving features introduced by Google ever since its inception. It's believed that the autocomplete feature saves around 3000 hours per day. 
First introduced in 2004, the feature provides suggestions to the users while the search query is being entered. Over the years, the predictions shown have been improvised based on the popularity of the related queries that people search for. 
The new full-width autocomplete feature will display people also ask please also search and also related queries to make the search experience much more seamless. 
Google Shortens FAQ Rich Results To A Maximum of Two Per Snippet – 2021
A Frequently Asked Question (FAQ) rich result is a Google search result that displays a list of queries related to the search within one snippet.
Your website is eligible to show an additional drop-down menu with more questions when you include an FAQ segment on the web page and mark it up with structured data. A FAQ rich snippet usually shows 4 to 5 questions.
But recently, Google has confirmed that it has made changes to display a maximum of two FAQ rich results for every search result snippet in its SERPs. The update was rolled out on June 17, 2021.
So, the FAQ rich snippets will be shorter than before here on. This means there is room for more sites to show up higher on search results.
Google Expands GMB Profile Editing Capabilities In Search & Maps
Google has announced an expansion in profile editing capabilities for Google My Business (GMB). As per this update, business owners can add their service offerings to their GMB directly from Google Search or Maps. Additionally, you can also schedule Google Posts within Search.
Here is how it works.
To modify your GMB profile from Search or Maps, you need to log into the Google account linked to your business.
Type your business name or "my business" to update your GMB profile from Search. To do the same from Maps, click on your profile picture and then " Your Business Profile."
With this GMB update, restaurant owners can quickly add more items to their menu to showcase them online using Search or Maps. Including more ordering options like dine-in, takeaway, delivery is an extra perk.
They can also enable online bookings by signing up with a Reserve With Google Partner.
This update helps entrepreneurs to keep their potential customers posted and take their businesses to the next level.
Apart from the GMB update, Google also plans to offer a free trial of Pointy. This unique platform helps local businesses to make their inventory easily discoverable online in the days to come.
Google Warns Users About Low-Quality Search Results with a New SERP Feature
Many times you may have come across results that are in no means matching the search query. The results may not fulfill your real intent or may even take you to pages that are a total mismatch.
Until recently, Google took the blame on itself but now the search engine giant warns the users about the lack of quality resources.
Even before the user sees the results, Google warns them about the lack of high-quality content that matches the query.
A user searching for such queries will now see a notification on the top, just below the search bar that says, "It looks like there aren't any great matches for your search."
Google has been keeping up its philosophy of displaying the best matching results based on the intent of the users.
However, there are times when fetching results that are high-quality in nature, becomes almost impossible for the search engine bots. In such cases, users will start receiving this message.
Google has been trying to make improvements in the search results that it displays by constantly making tweaks to the algorithms. The recent effort to understand the search intent of the users through it's machine learning systems BERT is one such initiative.
However, when there is nothing worth displaying for a search query, the search engine cannot go hiding. That's when Google displays results that it thinks can help the users.
Since there are no concrete signals that it has regarding how useful the content will be, it doesn't want to confuse the users who may think the results shown are worth reading or referring.
Google's Right Sidebar Featured Snippet No More (March 2020)
Starting March 20th, Google has migrated the right sidebar featured snippet variant to the top of main result column. This change is a part of Google's effort to avoid featured snippet duplication, which began in January last week this year. 
The above image shows the standard featured snippet that appeared on Google's right sidebar until last week. Below is how the featured snippet is appearing after the rolled out of the UI update on Thursday, 19th March. 
Mordy Oberstein of RankRanger was the first to notice the change and he took it to Twitter, sharing the screenshots of the decline in clicks from the right side featured snippet along with how it's displayed now. 
Looks like Google has totally killed the right-side Featured Snippets. Now seeing the format in the 'main' results column.

cc: @rustybrick pic.twitter.com/Jb4CIACWEn

— Mordy Oberstein *is expendable* (@MordyOberstein) March 19, 2020
For the search results that used to appear on the right sidebar featured snippets, those URLs will now appear only once in the first result page instead of twice.
Before January 22, the featured snippet used to appear once on the right sidebar and once as a regular organic listing. With featured snippet being a part of the main result column now, other organic listings appear further down on the page.
Google Testing New Icons on Image Search (February 2020)
Google on February 25th announced that they have started testing new icons for image search results on desktop. According to the announcement made via Twitter, Google says that the new icons will replace the current image dimension on the image search results. The icons are intended to give users more information about the page that features the image.
If an image displayed on the SERP result belongs to a product, recipe or a video, an icon representing the type of page will be displayed.
"Later this week, Google Images will show new icons on the desktop that provides useful information to indicate if images lead to pages with products for sale, recipes or video content. Mousing-over icons expand them to show the icons with text or length of the video," reads the official tweet from Google.
Later this week, Google Images will show new icons on desktop that provide useful information to indicate if images lead to pages with products for sale, recipes or video content. Mousing-over icons expands them to show the icons with text or length of video…. pic.twitter.com/RrbGnk27iq

— Google SearchLiaison (@searchliaison) February 25, 2020
The new addition to the SERP has resulted in Google moving the details of the image dimension to its inner page. Now, users have to select the thumbnail image to check the size.
"As part of this change, image dimensions that currently appear for mouse-over on Google Images thumbnails will be removed. These can still be accessed by mousing over the image in the information display that appears when a thumbnail is selected," Google added. 
As part of this change, image dimensions that currently appear for mouse-over on Google Images thumbnails will be removed. These can still be accessed by mousing-over the image in the information display that appears when a thumbnail is selected…. pic.twitter.com/AcI8rSe49m

— Google SearchLiaison (@searchliaison) February 25, 2020
Image License Metadata in Google Images (BETA) (February 2020)
Google has launched the beta version of Image License Metadata in Google Images on February 21, 2020. With this update, when you specify the license information of images on your website, they may appear in Google images with a licensable badge in the thumbnail. This tells a user that license information is available for the images and provides a link to the license, which offers more details on how someone can use the image. 
This feature isn't available yet, but you can optimize your images for metadata in advance to ensure that the feature can be utilized when it's available. 
To ensure Google can discover your images to index, ensure that the images on your website are open to public viewing and doesn't require people to log in or open an account on your site.  You must also ensure that your pages aren't disallowed by robot.txt file or robot meta tag. Use the best practices for Google image and follow Google Webmaster guidelines to ensure that Google can discover your content easily. 
To tell Google that your images are licensable, add metadata to them. You can either add structured data or IPTC photo metadata. The IPTC photo metadata is embedded in the image itself and the image and the metadata can move from page to page while still staying intact.  You only need to embed IPTC photo metadata once per image.
Featured Snippet Testing (January 2020)
There has been a lot of discussion about Google displaying the same web page twice on the Search Engine Results Page. This was especially true with the featured snippet results. 
The same webpage that feature in the #0 position used to appear within the first five results, but it seems like Google no longer wants to give this advantage. After the recent Google UI update Google is testing ways to ditch the undue SERP privilege enjoyed by websites on Featured Snippets.
With the new update, a web page that appears on the Featured Snippet will not appear within the first page of the organic search results. However, it will get featured as the first result on the second page of SERP.
It's a welcome change as if implemented globally as a handful of websites are currently getting undue attention on SERP as they were listed twice.
However, Google continues to display two separate pages from the same domain on the first page of SERP, which is also one of the contented issues.
Replying to my question about the same, John Mueller, Webmaster Trends Analyst at Google said that since these are SERP Features, they can change over time.
These are organic search features, so they can change over time.

— Page indexing issues detected in johnmu.com (@JohnMu) January 16, 2020
Popular Products (2020, January)
Google on January 15th 2020 announced that popular product listing will be part of it's growing SERP features. 
According to the announcement, the mobile SERP results for product based queries will now feature a new addition to help users find products listed on various ecommerce stores organically. The new SERP Feature is in addition to the Shopping Campaign, which already lists the products but through paid marketing.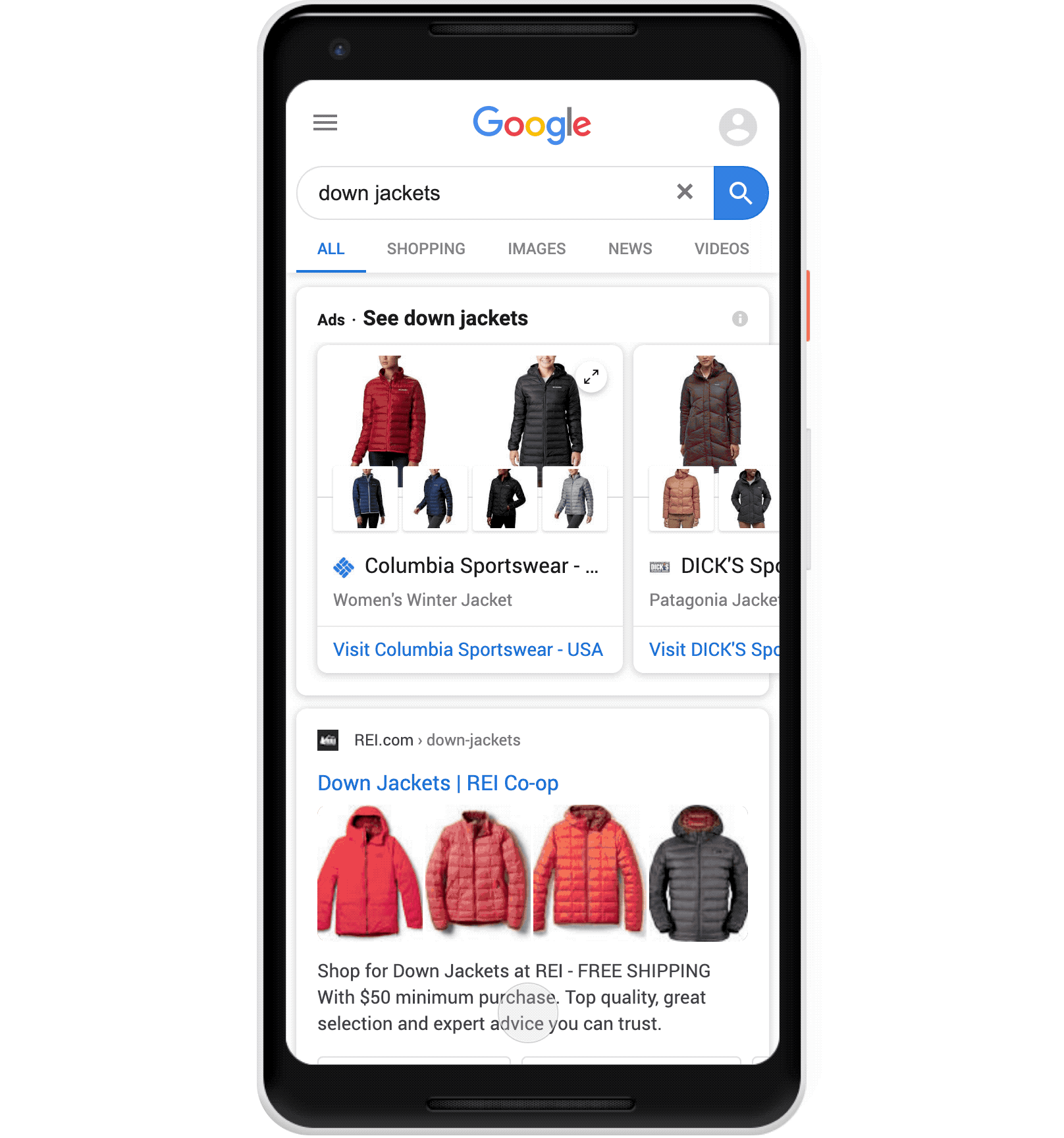 Interestingly, the new Popular Products SERP Feature will have an innate filter so that the users can choose products that best matches their expectations within the Google's Search Engine Results Page.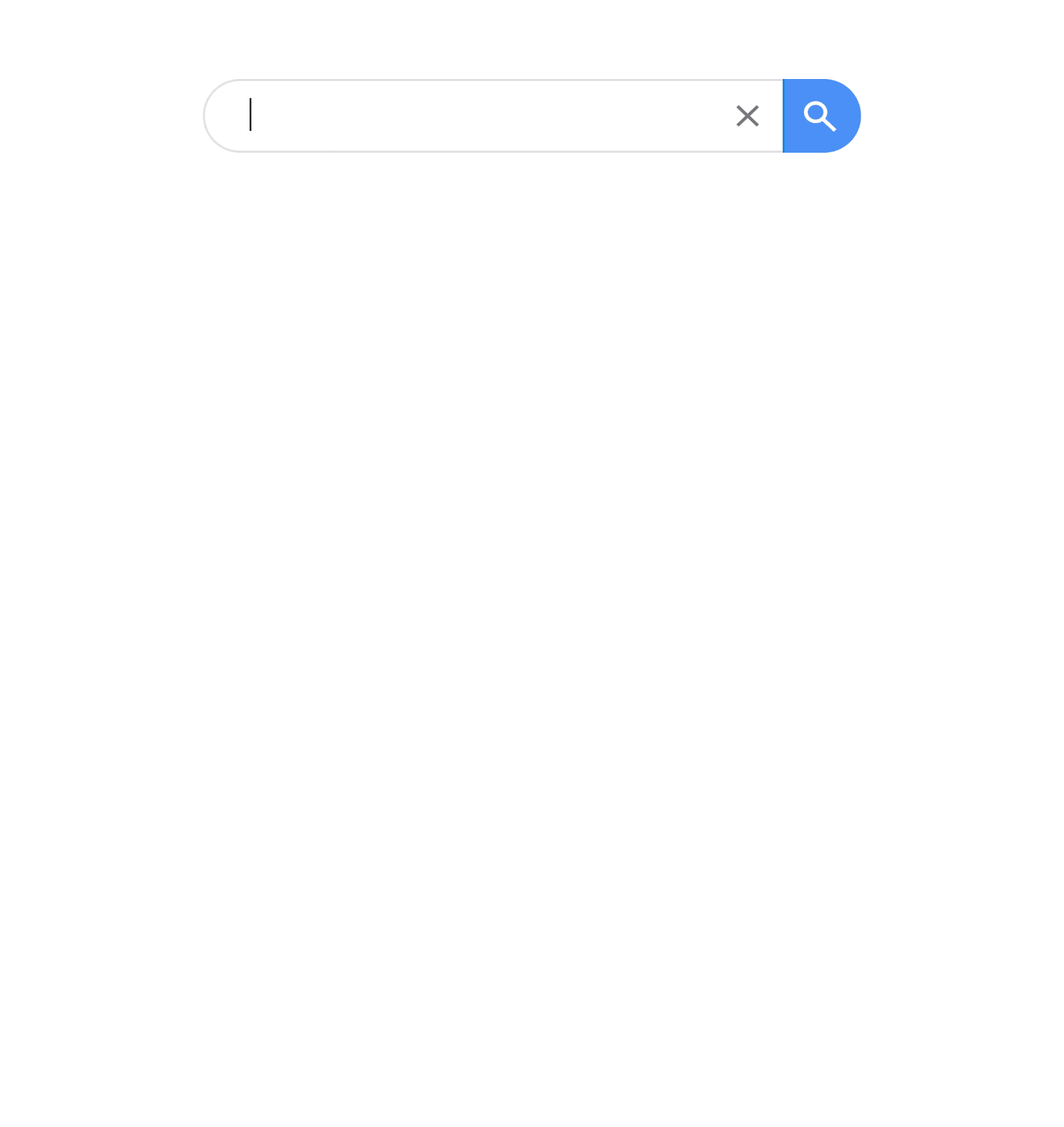 The announcement says, "You can filter by style, department and size type, or look at multiple images of a product. And if you want to learn more or you're ready to buy, you can easily visit a store's website." 
This new SERP feature is a handy addition for the users, however, when it comes to ecommerce portals such as Amazon, they may find it as an imminent threat in the coming days. When more buying-intent search queries will be fulfilled within the Search,  there is a possibility that Google might win the battle for the product search market. 
In addition to this, small scale online stores may benefit from the new SERP feature as they can now compete with the likes of Amazon without having to enlist their products with e-commerce giants. 
What Google is looking forward to is helping users make the right buying decision within Google's ecosystem. To make this happen the search engine giant has done the hard work for bringing products from all relevant stores together along with reviews and multiple images that can help in making an informed buying decision. 
Carousel (2016, May)
A carousel is a list-type rich result that can be swiped through on mobile devices. It displays multiple cards related to your search from the same site, which is also known as host carousel. 
You can add carousel structured data on your site in combination with one of the following types of content:
Course
Movie
Recipe
Restaurant
Adwords Top & Bottom 
Adwords is the first Google SERP feature introduced in October 2000. Google Adwords is a paid ad service that can appear at the top or bottom of the SERP. The elements of an Adword include the headline, display URL, description, and a CTA. 
Google Adwords should not be confused with Google Adsense. AdSense is for website publishers while AdWords is for businesses. Adwords enable marketers to advertise their products and services on Google. It's very easy to build a campaign on Adwords and get started. Adwords can help boost the traffic to a website when combined with other SEO practices. 
However, ads like these push organic search results to the bottom of the page and affect the organic CTR, especially on mobiles. Google Adword results are differentiated from organic results on the SERP with the black "Ad" word written beside each ad. The position of the ad is determined by several factors like the relevance of the ad to the search query, quality of the ad landing page and the bidding amount.
Featured Snippets/Answer Box 
Featured snippets display an excerpt from a website that is deemed most relevant to the query and is placed at the top of the search results. This SERP feature was introduced in January 2014. Snippets can appear in more than one format, depending on the nature of the search query and the type of answer to be featured, such as paragraphs, tables, lists, and videos. 
Although Google will automatically pull the most relevant result and display it on the snippet, you can optimize your content to appear in the featured snippet by writing a part of your content as bullet points, tables, or as FAQs, besides optimizing them with the right keywords. Also, try to cover every related question on a given topic within your content to improve your chances to rank on the featured snippets. 
Websites that rank within the top 10 pages in the SERP for a given query also have high chances to rank in the snippets. Using structured data like Schema markup can help Google understand your web content better and feature it for a relevant search query. 
Knowledge Graph 
The Knowledge Graph or Knowledge Panel is a type of Featured search results used by Google to display certain information on the SERP. The information for such a result is gathered from various sources on the web. Generally, Google pulls data for the Knowledge Panel from Wikipedia and Wikidata. Google introduced this feature in May 2012.
The knowledge graph is displayed in an infobox on the right, next to the organic search results. The information shown on the Knowledge Graph is used to answer voice queries on Google Assistant and Google Home. The Knowledge Panel appears in one-third of all search queries.
If you want your business to be in the Knowledge Panel results, you need to implement Schema markup and submit your business to Wikipedia with a link to your Wikidata. You'll also need to verify your social media pages so that the Knowledge Panel knows more about your business information, which consists of all the necessary details like address, operating hours, social media ratings, and Google reviews and ratings. 
Knowledge Card
The Knowledge Card is an extension of the Knowledge Graph and works pretty much the same way. They provide instant information on a search query without the need for users to click on the result links. The information gathered by Google for Knowledge Cards is from the same sources as Knowledge Graph. 
It's not very easy for businesses to appear on the Knowledge Card unless they are very well known, have a high search volume, or are verified by sites like Wikipedia. As most of the information that appears on the Knowledge Cards are human-edited, the only way to improve your chances to appear in the same is to keep track of the keywords that are affected by the Knowledge Graph results and optimize your site accordingly. 
Local Pack 
The Local Pack by Google came into being in 2016. It's a formatted list of three local businesses that appear as rich snippets below a Google map consisting of location points on the top of the SERP. The Local Pack feature is the second most common SERP feature after featured snippets. Local packs often show results for nearby businesses such as restaurants, doctors, plumbers, pet shops, tailors, etc. 
The three results displayed in the local pack consists of NAP info, ratings, operating hours, and a call button where users can directly click to make a call. Local Packs often appear for mobile voice queries. To make your business appear in the Google Local Pack, you need to optimize your site for local SEO, use schema markup, and update your Google My Business profile. Local Packs have high click-through rates and can drive real customers.
Local Teaser 
The Local Teaser is very similar to the Local Pack. A major difference between the two is that the Local Pack shows information about a variety of local businesses. In contrast, the Local Teaser mainly caters to information on hotels and restaurants with richer information such as images, pricing, website links, etc., in addition to NAP, working hours, ratings and reviews. To rank for Local Teaser, you have to follow the same optimization rules applicable to rank for Local Pack. 
Top Stories
Top Stories, previously known as In the News Box, typically appears on the top of the first page of SERP. The Top Stories section consists of the latest news pieces from various news sites. For mobile pages, these Top Stories or News Box content often contain AMP pages that load instantly when clicked. If you have a news site or a blog that covers trending topics, you can rank in this SERP feature. Websites that don't deal with news reports or writing on current trends are not likely to benefit from this SERP feature. 
Your site needs to be optimized for SEO to appear in the Top Stories by Google. Besides, you must provide accurate information by checking facts, ensuring your news stories are updated timely and implementing AMP article Schema markup to increase the likelihood of being featured in the Top Stories on Google. All news sites must verify their website in the Google search console and request to be included in the Google News Index.
Video Snippet
The video snippet feature displays video clips anywhere in the SERP. The Video SERP feature consists of a title, video link, video thumbnail, and a description. People began to notice this feature back in 2018. The thumbnail also includes the duration of the video and its upload time. 
Videos that are displayed on the SERP are usually from Youtube, but it can also feature embedded videos from other sites. Videos can appear in a combination of three, as a standalone, or in between SERP results. When feature videos appear on the top of the SERP, it usually consists of a single video with additional information and a bigger thumbnail. 
To get your video to rank in the video snippet, you need to use the video Schema markup and enter the necessary details. Ensure to add a proper title, relevant tags and a good description so that your video ranks for relevant search queries. 
Image Pack
The Image Pack is yet another SERP feature that can appear anywhere on the first page of SERP. The pack usually consists of a series of images in a horizontal row and is shown when Google deems a search query appropriate to be answered through images. To rank for the Google Image Pack, you can optimize your web images with proper file names and Alt tags and try to offer original high-quality images on your site.
Twitter Packs
Twitter Packs are SERP results for search queries that show the most trending tweets related to that search. Google began displaying tweets directly in the SERP from 2015 onwards. Twitter Packs generally display a series of three tweets at a time in a horizontal row. You can scroll right to view any additional tweets related to the search query.
To appear for Twitter Packs, you should have a Twitter feed that's regularly updated. Your tweets should also relate to the search query in order to qualify for the Twitter Pack. Tweets that get a lot of shares and retweets often signal Google that your Twitter profile is active, relevant, and informational. 
People Also Ask
You must have seen the "People Also Ask" section below a search query result containing related questions to the search term. It was first rolled out in the year 2015. Under this section, you can view answers to some of the most related questions for a search and choose to read them for additional knowledge or to understand your search query better. You will generally see 4-5 related questions lined up under the PAA section.
The best way to appear under the PAA section is to cover all the related topics and questions based on a given keyword. You can add a FAQ section for each topic that you cover to address these related questions and appear in the PAA SERP feature on Google. 
Searches Related To
This SERP feature appears at the bottom of the SERP below the organic search results. Google's search algorithm analyzes the given search query and determines the related searches. The recommendations are crucial, especially if users haven't found a satisfying answer to their question yet and would like to dig a little more into the topic by looking at related search terms and topics. You can rank for related searches if you consider the LSI keywords and related search queries while working on your target keywords. 
Reviews & Ratings
Google displays short reviews and ratings under website listings in the SERP. This is done in order to offer a richer experience to the end-users. The online reputation of any business can be determined by looking at the ratings alone without the need to visit the website. Sometimes, these types of results are also known as Rich Snippets. Search results that display business ratings and reviews in the SERP listing achieve a higher CTR compared to those that don't. 
You need to use the correct Schema markup to display your site's ratings and reviews in the result page. Ratings also appear for products, services, and recipes and appear in between the target URL and the meta description.
Site Links
When a user searches for a particular website, the result may be displayed as an expanded pack of multiple links to the site. These results occupy a larger space in the SERP and attract high CTR as people can identify the target links much easily without exploring the entire website. 
This type of SERP feature is extremely valuable for businesses and is often featured for high-value brands that get large amounts of traffic. You have to implement a search action Schema markup to appear in the Site Links SERP feature of Google. 
Shopping Results
Google introduced Shopping Results in 2012, and it appears for transactional search queries involving brands and products. Shopping Results are sponsored ad placements in the SERP, and they are often displayed as image thumbnails with the product name, destination URL, price and rating given. 
To display your products on the Shopping Results, you have to be registered with the Google Merchant Center. As users click on the Shopping Results, they will be directly taken to the product page of the merchant site. 
Are you ready to skyrocket your
business growth?
We specialize in driving traffic and propelling businesses just like yours to new heights. Are you ready to be our next success story?
You May Also Like
One reason I decided to switch my writing career to core SEO was frequent altercations with SEO teammates. In a way, the hate for SEO made me learn more about it. 
Google will be rolling out an incremental update to its helpful content system in the coming months.
Your Google search experience will reach new vistas starting 2021 as the search engine giant has rolled out a ranking factor – Passage Indexing.